For those who follow the juice, you're probably already aware that the fall season ushers in a myriad of limited/seasonal release bourbons.  Several have already been sighted.  We'll use this post to keep you up to date in hopes you, our readers, can take advantage of the opportunity to snag a hard to find bottle or two!
---
9/26/14
It appears there has been a delay in the shipment of Old Forester Birthday Bourbon this year.  2 Local stores have now told me they will not receive it until October.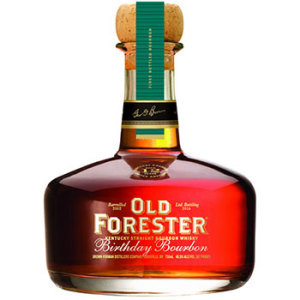 ---
9/25/14
The Gift Shop at the Evan Williams Experience had a few rare bottles in the past week.  The Parker's Heritage is the big fish from Heaven Hill this year, and Modern Thirst snagged a bottle.  But they also had one bottle each of both William Heavenhill bottled-in-bond and Heaven Hill Select Stock- both exceedingly rare (and expensive).  If you try either of them, we'd LOVE to hear your feedback!
---
9/24/14
A little birdie has told me that Big Earl's Beverage Company in Nicholasville (near Lexington), KY has recently unpacked some Michter's bourbon, rye, and Stagg Jr. today.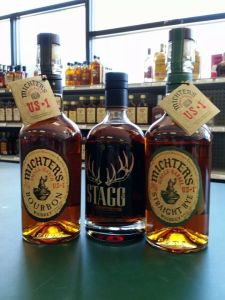 Stagg Jr, in particular, doesn't tend to last long when it hits shelves.  If you're in the area and looking, I'd stop by  while it's in stock. I scored the earlier 2014 release 93 out of 100, so don't miss it!
Big Earl's Beverage Company
2233 Lexington Rd.
Nicholasville, KY 40356
Tell 'em Modern Thirst sent you!
---
9/24/14
Bottom of the Barrel also reported some 2014 Four Roses Limited edition Small Batch at the Danville, KY Liquor Barn.  You'll have to ask for it, though.  The 2013 is the highest scoring bourbon we've reviewed this year (96 out of 100).
---