1792 Full Proof Kroger Select
Trending slightly more on the oaky side than other selections of this bourbon, this is slightly unbalanced between the nose and the palate, but still makes for a nice whiskey.
This is a mini-review, as the 1792 Full Proof lineup has been covered extensively in prior reviews.
What it is
This is a single barrel selection of 1792 Full Proof chosen and sold by Kroger Wine & Liquor the liquor store division of the Kroger grocery chain.  Unlike many liquor store add-ons to big box type of store,s Kroger (at least in the Louisville area) runs their stores much more similarly to an independent shop.  They have rare and hard to find bottles, multiple barrel selects, and a fine overall selection.  I don't have any stats on this other than the basic 1792 Full Proof stats.
1792 Full Proof Vital Stats
ABV: 62.5% (Proof: 125º)
Mash Bill:75% Corn, 15% Rye, 10% Barley
Barrel Entry Proof: 125
Barrel Char Level: #3.5
Age: Not Stated (8 1/2 years according to literature)
Aged in warehouses E, N, I
Producer: Barton 1792
Price Paid: $38
Suggested MSRP: $44.99
Availability: Private Barrel Selection (Selected by Kroger)
Appearance
This barrel trends slightly more brownish than the standard or the Bourbon Society barrels.  Still, it's deep and rich in color, indicating minimal filtering.
Nose
There's a tinge of ethanol on this.  But underlying that is a rich bouquet of gingerbread cookies, brown sugar, and molasses.  Excellent.
Palate
Sweet, but trending more on the oaky side.  Some definite vanilla and caramel with a slight hint of maple syrup, but far more woody in overall flavor than the other selections.
Finish
Only medium in length, there's a solid bit of peppery rye on the finish.  Following the rye are some barrel tannins that turn just a touch bitter before it ultimately fades.
Synopsis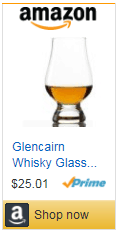 This is a solid whiskey, but it left me wanting a touch more sweetness on the palate.  It's definitely more alcohol and oak forward in profile, which doesn't really suit this expression nearly as well as sweet  flavors would.  That's evident when comparing this to The Bourbon Society Selection.  The end result is a nice whiskey that is just a bit unbalanced between the nose, which is far and away the star of the show here, and the palate.  It's still good, but it could have been better.  I still rank that TBS selection as the best we've tasted, with this and the standard bottling behind it.
ModernThirst.com Score: 89 out of 100