[amazon_link asins='B00L9LX3K8,B01N5HU3CP' template='MT-product-carousel' store='modernthirstc-20′ marketplace='US' link_id='b5fa0ff2-97e1-4ac2-bcc7-dbc4d98c26ec']
What it is
An age stated wheated bourbon from Heaven Hill that's Bonded and released twice a year (spring and fall). 100 Proof, 13 years old.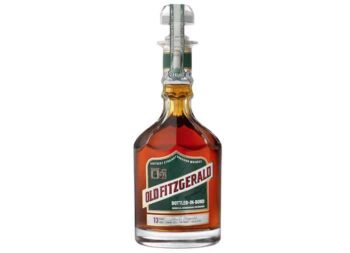 Appearance
Ruby Red Amber
Nose
Leather, stone fruit and sweet creamy note with grainy undertone.
Taste
Strong oak and tannin up front (the first few sips really dried out my palate) followed by a settle sweetness and a hint of dried cherries and raisins.
Finish
Long lingering finish that stuck around well after the tasting and an odd dessert note I picked up midway that reminded me of peach cobbler, but it quickly dropped off. Normally I would embrace a long-bodied finish but with these tannins it wasn't pleasant or enjoyable.
Synopsis
This wasn't my favorite release but I will admit that overall I've enjoyed a few of these expressions (the 9 year was by far my favorite.) I'm not sure if Heaven Hill is trying to compete with Buffalo Trace and offer an wheated line with some age on it or if they are just giving what the masses are screaming for (higher age statements.)
Whatever the case may be I would say save your cash and pass on this release. I did enjoy it but it wasn't my favorite.
MODERNTHRIST.COM SCORE: 82
Old Fitz 13 Year
With a rather tannic and bitter finish that overstays its welcome, I would say save your cash and pass on this release.