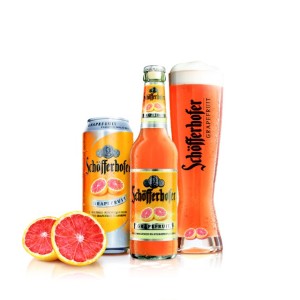 When the volks at Schöfferhofer offered to send us some samples of their new summer beer, we obviously obliged. If you've read my other beer posts or are friends with me on Untappd, you probably know that while I appreciate nearly all styles of beer, I am primarily a hophead.  It is a rare occasion that you will see me drinking a fruit flavored beer.  But I certainly gave this a fair shot (after all it was free).
Back in college days I certainly could be seen having concoctions called Porch Crawlers or Hop Skip and Go Naked.  These were coolers filled with basically beer, fruit juice concentrate, vodka and ice.  When Leinenkugel introduced Summer Shandy in 2007, it was reminiscent of these along with concert tailgate and college party drinks. It was fun and many people that I know went to Summer Shandy as their summer drink.  This was the beginning of the Shandy boom that we are now in. Shandies are simply beer and fruit juice or soft drink
I could talk about flavor profiles and why I generally prefer IPAs over Shandies, but that doesn't seem necessary and is certainly not the purpose of this post (You can read my Why IPA post here). Schöfferhofer Grapefruit is a Shandy, even if they do not call it one.  It is a German Hefeweizen wheat beer mixed with carbonated grapefruit juice. This brings the ABV down to a Cullen–Harrison Act compliant 3.2%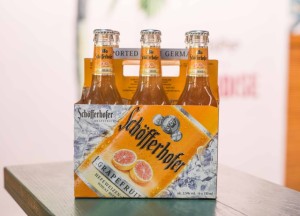 One of my favorite IPAs is Rhinegeist Truth (review here). Truth is a pure American IPA, but because of the hop schedule it has a real nice grapefruit flavor.  Ballast Point also makes a Grapefruit version of their Sculpin IPA, which is an IPA with grapefruit added, which is also delicious (Ballast Point Even Keel review here). These are both very different than what Schöfferhofer has done, they stick more to the shandy benchmark of 50% beer 50% juice. The Schöfferhofer Grapefruit is refreshing and very sessionable.  With many of us looking for grapefruit flavor in the hot summer months, this will certainly have some mass appeal.  While I will mostly be sticking to my IPAs, I may sneak one or two of these in on  hot summer day by the pool or out on a boat.