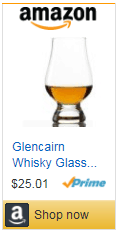 Liquor.com has asked various bourbon bloggers and reviewers to provide their insight on the five best bourbons available today at under $30.  With a stable of over 50 whiskey reviews now, Modern Thirst is stepping up to the plate!  So here's our list of great bourbons that can be purchased for less than the cost of a decent cab ride in a lot of cities.  We used only bourbons we have fully reviewed on ModernThirst.com in order to provide accurate tasting notes.
Four Roses Single Barrel (100 Proof) $29.99 – Full Review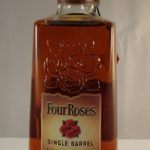 Appearance: Bright copper

Aroma: Floral potpourri, caramel, maple syrup

Flavors: Dark fruit, cherries, caramel, wood/oak.

Finish: Long & pleasant
Even at 100 proof, this bourbon sips extremely easily neat, and with a few drops of distilled water, the aromas really pop, without sacrificing the taste.  It can truly be enjoyed however you like your bourbon- neat, with water, or on the rocks. That makes it a very versatile spirit.
At its price point, this is a remarkable bourbon.  It is refined, complex, and packed full of flavor.
Henry McKenna Single Barrel Bottled-in Bond 10 Year (100 Proof) $29.99  – Full Review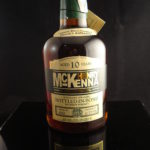 Appearance: Mahogany

Aroma: Mint, citrus, caramel, oak

Flavors: Caramel, vanilla, orange peel, heavy oak

Finish: Long with pepper and oak notes on the tail end.
Its 100 proof makes it stand up well to water or ice, and adding distilled water brings out the citrus aromas even more strongly.   If some bourbons can be criticized for being a bit too weak, with the flavors too subtle, this bourbon certainly avoids that pitfall.  It takes classic bourbon flavor and smacks you in the face with it.  Like the big bourbons of ages past, it's a product of a no-regrets and no-frills distilling philosophy that makes no apologies for what it is, and makes no compromises.  It's straight forward, powerful, and quite enjoyable.
Larceny (92 Proof) $22.99 – Full Review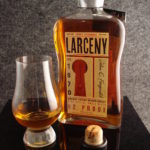 Appearance: Medium amber

Aroma: Simple syrup, bakery goods, corn, citrus & ripe banana.

Flavors: Wheat tingle, sweet simple syrup, caramel, wedding cake, frosting

Finish: medium-to-short, crisp, clean
A wheated offering form Heaven Hill, Larceny drinks like a much more expensive bourbon. It is a smooth, creamy, sweet bourbon sure to engage the palate of the most ardent wheated-bourbon fans at a price well within the budget of most bourbon drinkers.
Bulleit Bourbon (90 Proof) $28 – Full Review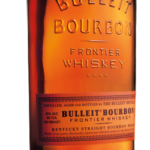 Appearance: Bright copper

Aroma: Bubblegum, sweet syrup, white icing, spices

Flavors: Vanilla, honey, caramel gives way to black pepper and spice

Finish: Dry, crisp, with slight hints of rye and bubblegum
At  under $30, it's a really nice addition to a bourbon shelf for an everyday mixer or sipper, as it works well in both formats.  I'd even call it a 'sneaky' bourbon.  There isn't a ton of buzz amongst collectors and hoarders, but it's a surprisingly drinkable whiskey.
Elijah Craig (94 Proof) $26.99 – Full Review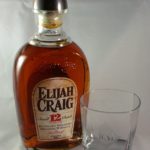 Appearance: Deep Copper, hint of cloudiness
Aroma: Vanilla, Caramel, heavy aged oak
Flavors: Maple Syrup, Caramel, oak and bitters
Finish: Long, powerful with lots of woodiness and black pepper on the back
It's hard to find fault with a bourbon this complex in this price range.  At under $30, Elijah Craig remains a popular value buy amongst discerning bourbon drinkers, and is a staple of many bourbon bars.  At 94 proof, it's just the right ABV to sip neat or with a splash of water.  And a 12 year bourbon in this price range is a steal.  Adding some distilled water opens up those citrus notes on the nose, but doesn't greatly affect flavor. Elijah Craig is worthy of its praise, and drinks like a bourbon of a much higher price tag.