INTRODUCTION
The following intro is a repeat from the Top Whiskies Tasted in 2019 – Honorable Mentions and #15 to #11 by the PPWC & Two Guys that Really Like Whiskies (click the title to go back to that review).  Well, 2020 is here and we have not yet provided our list of best whiskies tasted in 2019.  As you know there are all kinds of whiskey year-end lists out there – "best of" – "best value" – "best NAS" – "best craft" – "best bourbon" – "best scotch" – etc..  Well, Jeremy and I decided to do our third such listing (see results from 2017 and 2018 by clicking on the year) a bit differently this time.  It is going to be a combination of the Proper Pour Whisk(e)y Club rankings for 2019 and some of our personal favorites from the year combined – and it includes a bit of all the lists above.  Again this is just the opinion of a whiskey club + two guys that enjoy a variety of whiskies.  You may agree, disagree, or think maybe I should give that whiskey a try, but wherever you fall on the spectrum hopefully you'll enjoy reading another "best of" list. A quick reminder before providing some more background details – this is the list of best whiskies TASTED in 2019, not released.
In January 2017 – right at three years ago now – Lagavulin 8 Year Old was my first review on ModernThirst.  It has been quite a journey since then – and lots of different whiskies have been tasted. I compile an ongoing list of all the whiskies I personally taste each year and in 2019 via our whiskey club meetings, ModernThirst reviews, distillery visits, advent calendar, various whiskey events, etc., I finished the year with 365 different whiskies tasted – a nice number for a year. The Proper Pour Whisk(e)y Club (PPWC) tasted and scored 100 different whiskies in 2019 – some known, some blind.  Our process typically includes tasting whiskies at least one time known and one time blind for a combined overall score.  To break that 100 ranked whiskies out even further for the year, it included: 58 non-American whiskies (Scotch = 46, Japanese = 9, Taiwanese = 2, and Indian = 1) and 42 American whiskies (Bourbon = 21, American Single Malt = 15, Rye = 4, and Whiskey = 2).  For our Top 15 Tasted in 2019 we are going to use the top 10 from the PPWC, and then Jeremy and I are going to add 5 more whiskies that we both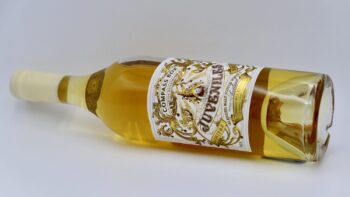 felt personally merited a top 15 ranking (one that was not tasted by the club) plus a couple honorable mentions to round out the list.  There are no criteria on certain styles, availability, or costs to make these rankings.  Around 13 of the 17 whiskies listed are still available with a little searching.  And 10 of the 17 whiskies that will be ranked have been, or will be reviewed, on ModernThirst (those reviewed will be highlighted with links).
For this listing of Top Whiskies tasted in 2019, we will break out the rankings into three parts published over the next week or so.  Today, we list our #10 to #6 whiskies of 2019.  Four of the whiskies in this list come from Scotland and one entry is from Taiwan.
TOP WHISKIES TASTED IN 2019 – #10 to #6 by the PPWC & Two Guys     that Really Like Whiskies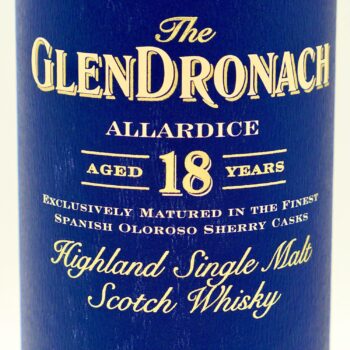 The GlenDronach 18 Year Old Allardice is a Highland Single Malt Scotch Whisky aged exclusively in Spanish Oloroso Sherry Casks.  It is a delicious whisky and one of my favorite "sherry bombs."  Personally, I give it a slightly higher rating than the GlenDronach 21 Year Old (but the PPWC does not quite agree). Jeremy and I reviewed this whisky for ModernThirst back in June 2019 giving it a 92 combined score.  The PPWC also tasted this whiskey – along with an amazing lineup of whiskies (more on that in a moment) – in June of last year and it came in sixth place for the evening. Yes, you read correctly, sixth place.  That single tasting had the third highest average score (out of 57 total tastings over the past five years) in the history of our club with an overall 91 average for nine different whiskies. Six of the whiskies from that one tasting made our Top 10 for the year out of the 100 different whiskies we rated during the year.  There were seven different tasters that evening.  The GlenDronach 18 Year Old scored a 91.5 average from the PPWC tasters putting it right in the ballpark of where Jeremy and I rated it when we tasted it earlier in the year (two separate tastings in February and April before the June write-up).
#9  Macallan Classic Cut (2018 Release)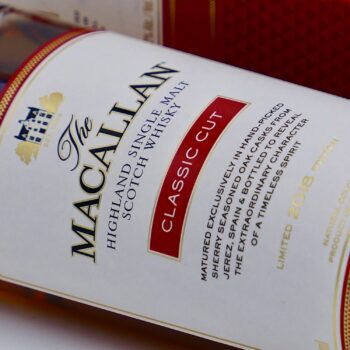 In January 2019 the PPWC held a Macallan Distillery tasting night that featured eight different Macallans, plus a Mannochmore 25 Year Old.  Ten tasters from the club ranked the Macallan Classic Cut – 2018 release as the top whisky of the evening with a 92 overall average score.  This whiskey received two 1st place, five 2nd place, and three 3rd place votes for the evening out of the nine whiskies tasted.  That is quite an accomplishment. ModernThirst reviewed the Macallan Classic Cut (2017) vs Macallan Classic Cut (2018) in April this year.  The Classic Cut 2018 took the honors in that review, also with a 92 overall rating.  I've now had the opportunity to taste the 2017, 2018, and 2019 editions of the Classic Cut and the 2018 tops them all in my opinion. Interestingly, it is also the lowest ABV of the three at 51.2%.
#8  Bruichladdich Octomore 8.1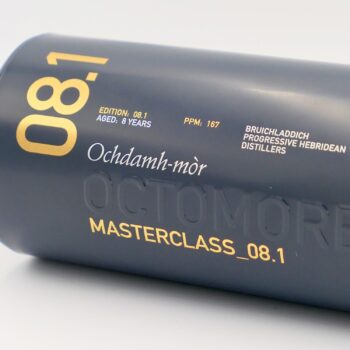 The eight year old Bruichladdich Octomore 8.1 Super Heavily Peated (167 ppm) Islay Single Malt whisky bottled at 57.1% ABV comes in at #8 for 2019.  This bottling was distilled in 2008 using 100% Scottish barley harvested in 2007.  The whisky was matured in first fill American oak casks from Buffalo Trace, Clermont Springs, Four Roses, Heaven Hill, and Jack Daniels.  42,000 bottles were produced and it is still available.  Bruichladdich describes this dram as follows: "Aroma – initially smoke, tar, peat ash, hint of muddiness/wet peat moss. Candied orange, pepper, chocolate, macaroon, vanilla fudge and lemon meringue pie.  Taste – Superb fruit/smoke combination.  On the lips there is a kiss of salt spray, ozone fresh. Sweet oak gives vanilla, fudge, marzipan and walnut.  Melon and citrus come through on a floral breeze."  In September 2019 the PPWC tasted the Octomore 8.1 against eight other peated whiskies (from Balvenie, Ardbeg, Laphroaig, Talisker, and Caol Ila).  Six tasters ranked it in first place for the evening with an average overall score of 92.  It received three 1st place votes and three 2nd place votes amongst the six tasters that evening.
#7  Kavalan Solist Vinho Barrique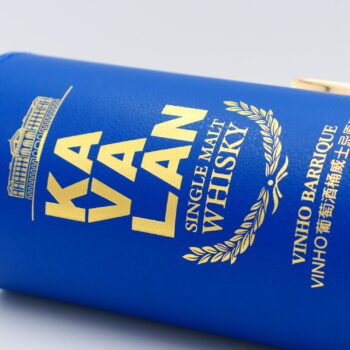 Kavalan is producing some outstanding whiskies and one of their whiskies has made my Top Whiskies of the Year list for the past three years.  This particular 55.6% ABV offering was distilled on Christmas day in 2012 and aged for four years and six months.  It comes in at #7 for 2019.  The Solist Vinho Barrique is fully matured in recharred used American white and red wine casks.  The PPWC tasted this tropical fruit monster in the power-packed month of June 2019 (see comments on the #10 whisky above).  The Kavalan Vinho Barrique finished that tasting with a 92 overall rating and two 1st place votes from six tasters.  Kavalan is without question one of my top current distilleries.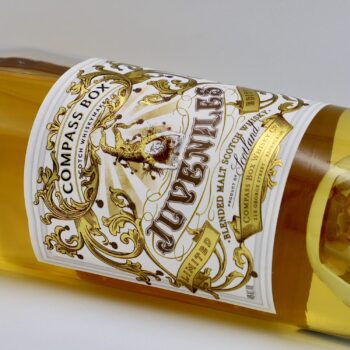 Compass Box not only has one of the best presentations for their whiskies of those currently on the market – they are also masters at the art of blending.  This non-age statement, 46% ABV, limited release (14,894 bottles and still available) is made up of whiskies from Strathmill, Balmenach, Clynelish, and Glendullan.  A variety of casks are used including refill and first fill sherry butts.  Back in January 2019 we reviewed this whisky on ModernThirst giving it a 92 overall rating.  The PPWC also had seven different tasters review the whiskey a bit later in the year, in June, giving it just a couple tenths higher average than 92, but we'll round for the purposes of this review.
Well, that wraps the second installment of our Top 15 Whiskies Tasted in 2019.  If you get a chance to taste any of the whiskies listed above – do so – you'll be glad you did.  Check back early next week for rankings #5 to #1.  Cheers, and let us know what you think of any of these whiskies if you've had the opportunity to taste them.