Hello fellow bourbon geeks!
First off, my Cubbies are tied 2-2 with the Dodgers in the NLCS.  This is the closest the Cubs have been to the World Series since 1984…when I was 9.
In case you've lived under a rock, or are not from this country, (or just don't give a hoot about baseball or pop culture,) the Cubs last played in the World Series in 1945…when most of the best players and athletes were serving the country in World War II and teams played with a bunch of scrubs.  They last won in 1908.
1908.
#LetsGo #FlyTheW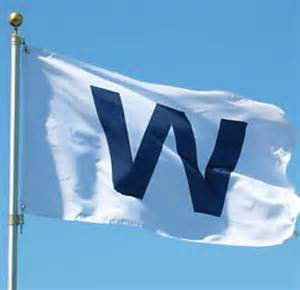 Granted, even watching them lose is a step up in entertainment value over the presidential debates.
On to the bourbon talk…
It's been a little while since I published an actual blog post.  But that's really only because I've spent so much time over the past couple of months actually reviewing new whiskeys.  And what a couple of months it has been!  I've collected more limited release and harder to find bourbons in the past 6 weeks than the previous 6 months combined, I think.  Now, before we go any further, know that I'm not a hunter.  I don't follow trucks, I don't wait in line, and I don't drop in on 30 stores over a week's time to ask about every release that's forthcoming.  I do network with people I know, have some really good friends, and take advantage of opportunities when they arise.
Thanks to a buddy, Chip, I was able to get a bottle of Old Forester Birthday Bourbon and a bottle of the Four Roses Limited Edition Small Batch.  I happened to be in Bardstown when the latest Heaven Hill Select Stock was on shelves and when Willett released their new incarnation of Old Bardstown.  The Bourbon Society happened to release their single barrel pick of 1792 Full Proof.  I got the latest Elijah Craig Barrel Proof release.  Jim Beam released Double Oak.  I received media samples of Whoop & Holler and Rebel Yell Single Barrel.  Also nabbed a bottle of Rock Hill Farms, which is always tasty.  And they're all reviewed on the site.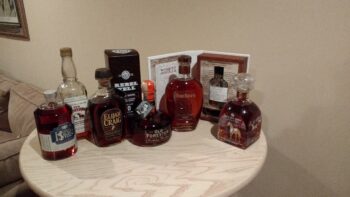 And what's the takeaway from this?  Some really nice whiskeys have been released this year.  Some really nice ones.  And that's a relief, because I was honestly getting worried that we were seeing a massive drop in quality this year compared to the past couple of years.  the only whiskey that had blown me away all year was Booker's Rye, which Jim Murray recently named his Whiskey of the Year.  Sure, there have been good whiskeys, but other than Booker's nothing I had tasted was great.  That changed.
What wasn't so good?
Some of the whiskeys didn't really hit my sweet spot- namely Old Bardstown and Whoop & Holler.  I sort of expected Whoop & Holler to be mediocre at best, which is what it is.  After all, it's 28 years old.  That's 10 years or more past the maximum amount of time an American Whiskey should age in a barrel.  that being said, Whoop & Holler is about as good as a 28 year old Tennessee Whiskey is going to be, which is mediocre.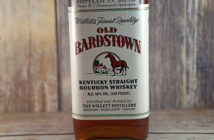 But I held out very high hopes for Old Bardstown.  that's mainly because as the first Willett-distilled bourbon to hit the streets, a lot of the bourbon community was excited.  I had tempered my excitement mainly because I've had the opportunity to taste their new make at varying stages of aging, and always came away worried.  There's a weird oily character to it that reeks of burning rubber and licorice.   But every time, I always told myself "some time in the barrel and proofing down will take care of that."  It didn't.
And by and large, the feedback I've seen has been similar.  It's just not good.  And based on the my tastes of the new make, it's not a localized problem.  It's not a single batch or a specific bottle that wasn't good, it's the distillate.  I don't have an answer as to why it has that quality to it.  I've been told that another writer asked what kind of yeast they were using, and the reply was "We're not sure. It comes in a white box."  I can't authenticate that 100%, though I do trust the writer who told me.
But it's disappointing because the bourbon world was really pulling for Willett.  I mean really pulling for them.  Their single barrel Family Estate releases of sources bourbon and rye are hoarded and collected like gold.  Their distillery is gorgeous.  Their staff is usually amazingly helpful and friendly.  They have plenty of history in the industry on the bottling side.  They waited a full 4 years to release their own bourbon and released it Bottled-in-Bond.  In other words, they're doing everything perfectly….except distilling bourbon, apparently.
I'm not giving up on them by any means.  They're certainly not going to give up, and I suspect they'll continue to sell these bottles like hot cakes because, well, let's be honest:  Bourbon buying isn't about the whiskey itself anymore.
So what was really good?
Well, hopefully you've read the reviews and already know the answer here.  Realistically, everything else was good-to-excellent.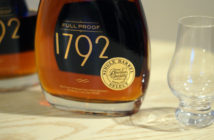 The Elijah Craig Barrel Proof and Double Oak were good. Neither were great, but they were plenty good enough to warrant a bottle.  Rebel Yell Single Barrel and the Old Forester Birthday Bourbon were very good.  The Four Roses Limited edition Small Batch and The Bourbon Society selection of 1792 Full Proof were great.  Of them all, the 1792 Full Proof is the winner.  It is decadently sweet.  I mean it's dripping with cinnamon, holiday gingerbread cookie, and caramel.  It's fantastic.  The Heaven Hill Select stock was excellent as well, but with its high proof and cognac finish, it almost seems like an after dinner aperitif.
Bourbon Hunting
I did give hunting one shot this year.  I showed up at my local Liquor Barn for their Buffalo Trace Antique Collection lottery.  I came away empty handed, but honestly had a great time.  Ray Perryman, the former manager of the Springhurst location who is now a buyer for the chain's parent company, was on hand to manage the ticket distribution and drawing.  Ray's a great guy, and he runs a great lottery.  That, combined with being one of the early arrivals at the growler bar (letting me drink beer with some fellow bourbon geeks at 9:00 AM on a Saturday) made for a really fun time.
The next big release is the three-name-bourbon-that-shall-not-be-named.  (Poppy von Wanker, or something?)  I'm not even pretending to go looking for that.  It's very good bourbon (well, other than the 23 year), but it's not worth the hassle.
Have a great weekend, and go root on those Cubs!
Cheers!