Let's face it, wheaters are en vogue right now.  And there's one simple, overarching reason for that: "Pappy Van Winkle."  Pappy uses a wheated mash bill, so everyone has gone wheat-crazy.  What is a "wheater," you ask?  Have you been living under a bourbon rock?  No worries.  Simply put, the standard mash bill (or recipe) for bourbon is at least 51% corn , with the rest being a portion of rye and a portion of barley malt.  "Wheaters" substitute wheat for the rye.  That secondary grain is usually referred to as the flavoring grain of the bourbon.  Rye bourbons tend to be spicier and more "citrus" in character, while "wheated" bourbons tend to be sweeter and creamier in texture.
With the popularity of Pappy hitting unreasonable and ridiculous proportions, demand has far outstripped supply, which has led consumers to search for alternatives to Pappy.  for many, that means finding wheated bourbons and whiskeys from other sources.  Modern Thirst has reviewed a number of these wheaters and we thought we'd collect them all in one post before the holidays in case someone is looking for gifts for that "wheat-crazed" bourbon drinker in their life.
This is not an exhaustive list of all wheaters, nor is it intended to be.  It's simply a list of all the wheated bourbons and whiskeys we've reviewed.
---
Old Fitzgerald Bottled in Bond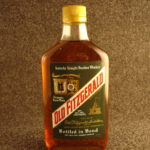 Price: $13
Proof: 100
Availability: Available
"OF100 is very good representative of Heaven Hill's wheated bourbons, with a slight mint taste and a definite wheat tingle.  While it's not quite as smooth as its slightly older cousin, Larceny, or especially it's older brother, Old Fitzgerald 12 Year, it still retains the bulk of that flavor profile.  There is a sticky sweetness on this bourbon that reminds one of both mint and wedding cake icing.  it is a thoroughly enjoyable sipper neat or with water/ice.  While value is in the eye of the beholder, this has to be considered among the best values in the wheated bourbon category."
---
Very Special Old Fitzgerald 12 Year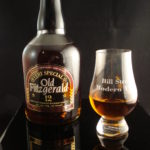 Price: $32
Proof: 90
Availability: Somewhat Limited
"Larceny and Bernheim may be getting the most press at the moment for Heaven Hill's wheated products.  Larceny is their top-shelf wheated bourbon while Bernheim is making waves as a true wheated whiskey.  Both are excellent in their own right, but Heaven Hill has stealthily slipped a surprise into their lineup with this 12 year Old Fitz.  It is worthy of a premium billing and can be had at a very reasonable price"
---
Larceny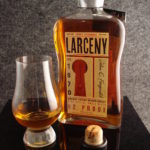 Price: $23
Proof: 92
Availability: Available
"Larceny most definitely carries much of the same DNA as the Old Fitzgerald line of whiskey, which probably adds fuel to the fire for rumors of the discontinuation of the Old Fitz brand name altogether.  Larceny is a very tasty bourbon in the same vein as other Louisville-made wheated bourbons of ages past.  One might be inclined to argue that Louisville has created a sub-niche within the bourbon world with the wheated bourbons beginning with the old Stitzel-Weller distillery (now closed) and carrying through to the present-day Bernheim distillery.   Regardless, Larceny drinks like a much more expensive bourbon.  It's very similar in many ways to the Old Fitzgerald 12 Year offering, and only really differs in the aging, to my taste.  It's so similar, in fact, that I wouldn't hesitate to say that at $10-15 cheaper, it's so close to the Old Fitz 12 that it may be imperceptibly different to most palates, but not to most wallets."
---
William Larue Weller (2013)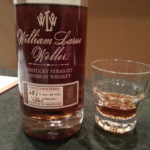 Price: $15/Glass
Proof: 136.1
Availability: Extremely rare
"What a great bourbon. If you're into wheaters, this is very nearly the king for me. I love the juxtaposition of sweet wheated recipe with the heat from a high barrel-proof bottling. This 2013 version is dark and velvety with enough zest to really open your eyes, and may be the best version of William Larue Weller yet. If only it were available in stores."
---
Single Oak Project Barrel 175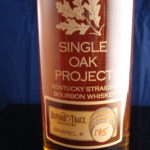 Price: $55/375ml
Proof: 90
Availability: Extremely rare
"This is a very elegant, light, sweet bourbon. We both agreed that it was softer on the tongue, and smoother in the mouth than the bottle from barrel #77. I guessed that this was a wheater, and my suspicions were confirmed upon finding the DNA."
---
Jim Beam Harvest Collection Soft Red Wheat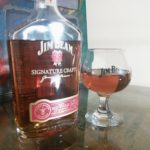 Price: $49.99/375ml
Proof: 90
Availability: Somewhat Limited
"First off, this is Jim Beam juice. If you don't like bourbons labeled "Jim Beam" already (white label, choice, Black Label, etc.), you will not like this bourbon. It really is aimed at those who like the Beam flavor profile, particularly the Jim beam 12 Year Signature Craft, but want an ever-so-slightly different spin on it.
It isn't offensive, once you get past the initial nose, but it's not earth shattering in its complexity or its flavor. It's good, though, but I'm not sure it warrants $49.99 for a half bottle. I'd recommend splitting a bottle or finding it in a bar before purchasing one for yourself. That is, of course, unless Jim Beam is already your thing. If that's the case, grab a bottle, you'll love the new spin on a tried-and-true flavor.
If you're a wheated bourbon lover, this won't satisfy your palate. Both Heaven Hill and Buffalo Trace make softer, sweeter bourbons more wheat-forward in flavor. I'd recommend skipping it."
---
Maker's Mark Cask Strength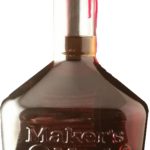 Price: $32.99/375ml
Proof: 113.2
Availability: Gift Shop and select Liquor Stores Only
"Maker's Mark is an interesting product.  On one hand, it's perhaps the most recognizable and approachable "premium" bourbons on the planet.  On the other, bourbon enthusiasts often scoff at it.  I think that's mainly due to its availability and the fact that it's so often the first and only bourbons non-enthusiasts are familiar with.  Regardless, the standard 90 proof expression doesn't do the bourbon justice.  This cask strength version is excellent.  It's somewhat similar in style to the Old Weller Antique, but a little more complex and slightly less astringent on the tongue.  In fact, it's one of the better wheated bourbons on the market, for my money, that isn't part of the Buffalo Trace Antique Collection or the Pappy Van Winkle lineup.  I love the heat from the 113.2 proof, and it adds a complexity of flavor that the standard offering is lacking.  It's not so high in proof that it can't be sipped, however, keeping it extremely approachable, which has been a hallmark of Maker's Mark for decades."
---
W.L. Weller Reserve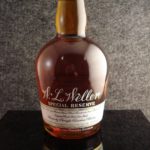 Price: $17.99
Proof: 90
Availability: Allocated, but mostly Available
"W.L. Weller has received an awful lot of talk recently with the common bones it shares with its more refined cousins at Pappy Van Winkle.  But let me say this to those of you hoarding this like it is Pappy Van Winkle bourbon:  It isn't.  Stop it.  It's solid, especially for the price.  But you are not getting a cheaper version of the same whiskey here.  This is a young bourbon for a wheater, and suffers the same flaws younger wheat bourbons suffer from.  It's a little thin, lacks a lot of punch, and the wheat hasn't had enough time in the barrel to develop the textures that make Pappy and other wheated bourbons so pleasing on the tongue.  It is not a bad bourbon.  But it is not a great one either, nor is it even the best option in its price range for fans of wheated bourbons in particular.  It is drinkable and affordable."
---
Old Weller Antique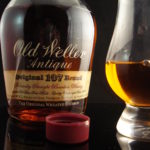 Price: $21.99
Proof: 107
Availability: Allocated
"Old Weller is a bit of a one-trick pony.  The most pleasing sensation is the texture, but the biggest drawback is the harshness of the alcohol bite on the tip of the tongue.  To calm the harshness, this bourbon needs ice or water, but adding ice or water dilutes the velvety texture, creating a bit of a catch-22.  That leaves this as a bourbon that feels very incomplete.  Granted, for $25, it's important to judge this based on what it is (an inexpensive high proof wheated bourbon), not what it isn't (Pappy).
This is a very popular, full-flavored version of Weller, and worth a sip, especially at its price point."
---
For those seeking a little something different, there are also Wheat Whiskeys available, in which wheat is at least 51% of the mash bill: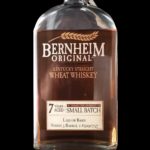 Price: $26
Proof: 90
Availability: Available
"Without a doubt, these new wheat whiskies are going to be nearly perfect summer sippers.  In addition, this spirit tends to do just fine over ice.  Complexity isn't this whiskey's primary characteristic, and there is little bite to speak of, so it can certainly be sipped neat.  But the smoothness and sweetness of the liquor aren't really changed by the addition of ice.  And the strong citrus character is almost improved by adding water or ice, making this a perfect summer whiskey for those hot evenings on the deck or by the pool.
It is a sweet, light sipper, worthy of including in your standard rotation."
---
Parker's Heritage Collection 8th Edition Wheat Whiskey (2014)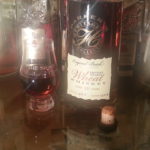 Price: $100
Proof: 127.4
Availability: Rare
"Hats off to Heaven Hill for really doing something different here. The real kicker is the cask strength format. It changes the entire feel and flavor of this mash bill into something big, robust, and impressive. I recommend drinking this one straight, if you can handle the alcohol burn. If not, a splash of distilled water does really well in the glass, as it opens up the aromas ever so slightly.
In the end, this is an epic release, and is likely one that collectors will be scrambling to load up on for future enjoyment. So if you find it, get it. You won't be disappointed."
---