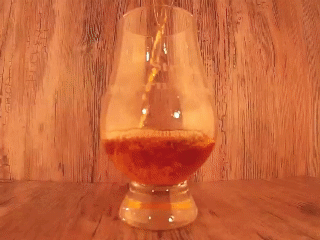 It's that time again.  We've added a number of whiskeys to our ever-growing list of tasting notes and reviews since we last gathered them all up in one place.  Check out the latest update with over 100 whiskeys rated for your enjoyment!
Updated as of March 28th, 2016.  Check back often with ModernThirst.com for new reviews and tasting notes, and if there is a particular whiskey you'd like to see us tackle, please contact and us we'll do our best to get to it! We're always pouring! Cheers!
Click the score on the right to be taken to individual reviews. 
*Click here to read about our scoring system*
ModernThirst Whiskey Reviews
A sortable table listing all the reviews posted on ModernThirst.com. Click the score to read a full review and tasting notes.
| Whiskey | Brand Family | Type | Proof | Rating |
| --- | --- | --- | --- | --- |
| 2bar Straight Bourbon Whiskey | 2bar Spirits | Bourbon | 100 | 85 |
| 1792 Full Proof | Barton | Bourbon | 125 | 91 |
| 1792 Full Proof Single Barrel (Kroger) | Barton | Bourbon | 125 | 89 |
| 1792 Full Proof Single Barrel (The Bourbon Society) | Barton | Bourbon | 125 | 94 |
| 1792 Single Barrel | Barton | Bourbon | 93.7 | 88 |
| 1792 Small Batch (formerly Ridgemont Reserve) | Barton | Bourbon | 93.7 | 86 |
| 1792 Sweet Wheat | Barton | Bourbon | 91 | 89 |
| A Midwinter Nights Dram 2.9/710 | High West | Rye | 98.6 | 90 |
| A Midwinter Nights Dram 5.5 | High West | Rye | 98.6 | 92 |
| A.D. Laws Hordeum | Laws Whiskey House | American SIngle Malt | 85 | 79 |
| Akashi White Oak Blended Whisky  | Akashi | Japanese Whisky | 80 | C |
| American Prairie | High West | Bourbon | 92 | 88 |
| Ancient Age 80 | Buffalo Trace | Bourbon | 80 | 75 |
| Ancient Age 90 | Buffalo Trace | Bourbon | 90 | 79 |
| Ancient Ancient Age 10 Star | Buffalo Trace | Bourbon | 90 | 80 |
| Ardbeg 10 Year | Ardbeg | Scotch | 92 | 85.5 |
| Ardbeg Corryvreckan | Ardbeg | Scotch | 114.2 | 91 |
| Ardbeg Dark Cove | Ardbeg | Scotch | 93 | 86 |
| Ardbeg Drum Committee Release | Ardbeg | Scotch | 104 | 85.5 |
| Ardbeg Drum Standard Release | Ardbeg | Scotch | 92 | 83.5 |
| Ardbeg Grooves | Ardbeg | Scotch | 103.2 | 93.5 |
| Ardbeg Kelpie | Ardbeg | Scotch | 92 | 91 |
| Ardbeg Supernova Committee Release (2019) | Ardbeg | Scotch | 107.6 | 93.5 |
| Ardbeg Uigeadail | Ardbeg | Scotch | 108.4 | 92 |
| Auchentoshan 18 Year Old | Auchentoshan | Scotch | 86 | B- |
| Bad Guy Batch #3 | Distillery 291 | Bourbon | 120.8 | 90 |
| Baker's | Jim Beam | Bourbon | 107 | 86 |
| Balcones Texas Single Malt | Balcones | American Single Malt | 106 | 88.5 |
| Barrell Bourbon Batch 10 | Barrell Craft Spirits | Bourbon | 122 | 93 |
| Barrell Bourbon Batch 13 | Barrell Craft Spirits | Bourbon | 113 | 83 |
| Barrell Bourbon Batch 15 | Barrell Craft Spirits | Bourbon | 107.6 | 90 |
| Barrell Bourbon Batch 019 | Barrell Craft Spirits | Bourbon | 109.4 | 90 |
| Barrell Dovetail | Barrell Craft Spirits | Finished Whiskey | 122.9 | 91 |
| Barrell Whiskey American Vatted Malt | Barrell Craft Spirits | American Malt Whiskey | 117.5 | 85 |
| Barrell Whiskey Batch 005 | Barrell Craft Spirits | Whiskey | 118.4 | 90 |
| Barterhouse | Diageo/New Bernheim | Bourbon | 90.5 | 85 |
| Basil Hayden's | Jim Beam | Bourbon | 80 | 82 |
| Basil Hayden's Two by Two Rye | Jim Beam | Bourye | 80 | 78 |
| Belle Meade Select Cask Madeira Finished Bourbon | Nelson's Greenbrier | Finished Bourbon | 116 | 94 |
| Belle Meade Sherry Cask Finished Bourbon | Nelson's Greenbrier | Finished Bourbon | 90.4 | 92 |
| Bernheim Wheat Whiskey (private barrel selection) | Heaven Hill | Wheat Whiskey | 90 | 83 |
| Bernheim Wheat Whiskey Liquor Barn Private Selection | Heaven Hill | Wheat Whiskey | 90 | 88 |
| Bernheim Wheat Whiskey Small Batch (Comparison Review) | Heaven Hill | Wheat Whiskey | 90 | 87 |
| Big Peat Drinks by the Dram Edition | Big Peat | Scotch | 96 | B |
| Black Ridge | Barton | Bourbon | 90 | 85 |
| Blade & Bow | Diageo | Bourbon | 90 | 88 |
| Blade & Bow 22 Year | Diageo | Bourbon | 90 | 90 |
| Blanton's | Buffalo Trace | Bourbon | 93 | 89 |
| Blanton's Straight from the Barrel - Barrel #928 | Buffalo Trace | Bourbon | 130.9 | 90 |
| Booker's | Jim Beam | Bourbon | 127 | 90 |
| Booker's Rye | Jim Beam | Rye | 136.1 | 94 |
| Bruichladdich Islay Barley Rockside Farm 2007 | Bruichladdich Distillery | Scotch | 100 | 85 |
| Bruichladdich Octomore 8.1 | Bruichladdich Distillery | Scotch | 118.6 | 88.5 |
| Bruichladdich Octomore 10.3 | Bruichladdich | Scotch | 122.6 | 94.5 |
| Bruichladdich Port Charlotte Islay Barley Heavily Peated | Bruichladdich Distillery | Scotch | 100 | 87 |
| Bruichladdich Port Charlotte Scottish Barley Heavily Peated | Bruichladdich Distillery | Scotch | 100 | 85 |
| Bruichladdich Scottish Barley The Classic Laddie | Bruichladdich Distillery | Scotch | 100 | 85 |
| Buffalo Trace | Buffalo Trace | Bourbon | 90 | 88 |
| Bulleit 10 Year Bourbon | Diageo | Bourbon | 91.2 | 88 |
| Bulleit Barrel Strength Bourbon | Bourbon | Bourbon | 119 | 89 |
| Bulleit Bourbon | Diageo | Bourbon | 90 | 86 |
| Bulleit Bourbon Single Barrel | Bulleit | Bourbon | 104 | 88 |
| Bulleit Rye | Diageo | Rye | 90 | 87 |
| Butterface | J. Mattingly | Bourbon | 110 | 83 |
| Caol Ila Distillers Edition Moscatel Cask Finish (2015) | Caol Ila | Scotch | 86 | B+ |
| Cedar Ridge Single Malt finished in a Port Cask | Cedar Ridge | American SIngle Malt | 80 | 66 |
| Climax Moonshine | Climax | White Dog | 90 | NR |
| Climax Wood Fired Whiskey | Climax | Whiskey | 90 | 69 |
| Col. E. H. Taylor, Jr. Single Barrel | Buffalo Trace | Bourbon | 100 | 88 |
| Col. E. H. Taylor, Jr. Small Batch | Buffalo Trace | Bourbon | 100 | 88 |
| Colonel E. H. Taylor, Jr. Barrel Proof (2014) | Buffalo Trace | Bourbon | 129 | 92 |
| Compass Box Juveniles | Compass Box | Scotch | 92 | 92 |
| Compass Box Phenomenology | Compass Box | Scotch | 92 | 93 |
| Connemara Peated Single Malt | Connemara | Irish Whiskey | 80 | B- |
| Coopers' Craft | Brown-Forman | Bourbon | 82.2 | 84 |
| Coopers' Craft Barrel Reserve | Brown-Forman | Bourbon | 100 | 80 |
| Dailuaine 16 Year Old Flora and Fauna | Dailuaine | Scotch | 86 | B- |
| Dalwhinnie 25 Year Old 1989 (Special Release 2015) | Dalwhinnie | Scotch | 97.6 | B/B+ |
| David Nicholson 1843 | Luxco | Bourbon | 100 | 86 |
| David Nicholson Reserve | Luxco | Bourbon | 100 | 87 |
| Daviess County Kentucky Straight Bourbon Whiskey | Lux Row Distillers | Bourbon | 96 | 83 |
| Daviess County Kentucky Straight Bourbon Whiskey | Lux Row Distillers | Finished Bourbon | 96 | 85 |
| Daviess County Kentucky Straight Bourbon Whiskey | Lux Row Distillers | Finished Bourbon | 96 | 85 |
| Deanston 18 Year Old | Deanston | Scotch | 92.6 | B |
| Deerhammer Single Malt | Deerhammer | American SIngle Malt | 92 | 80 |
| Double Rye! | High West | Rye | 92 | 90 |
| Eagle Rare (2014 Label/Batched) | Buffalo Trace | Bourbon | 90 | 84 |
| Eagle Rare (Pre 2014 Label, Single Barrel) | Buffalo Trace | Bourbon | 90 | 89 |
| Early Times Bottled in Bond Bourbon | Brown-Forman | Bourbon | 100 | 87 |
| Egan's 10 Year Single Malt | P&H Egan | Irish Whiskey | 94 | 87 |
| Egan's Vintage Grain Irish Whiskey | P&H Egan | Irish Whiskey | 92 | 86 |
| Eight and Sand | MGP | Blended Bourbon | 88 | 88 |
| Eighteen 33 | Boone County Distilling | Bourbon | 90.8 | 86 |
| Elijah Craig Barrel Proof Batch A119 | Heaven Hill | Bourbon | 135.2 | 93 |
| Elijah Craig Barrel Proof Batch B514 134.8° | Heaven Hill | Bourbon | 134.6 | 91 |
| Elijah Craig Barrel Proof Batch B516 139.4° (Bill) | Heaven Hill | Bourbon | 139.4 | 88 |
| Elijah Craig Barrel Proof Batch B516 139.4° (Wes) | Heaven Hill | Bourbon | 139.4 | B+ |
| Elijah Craig Barrel Proof Batch B517 124.2° | Heaven Hill | Bourbon | 124.2 | 92 |
| Elijah Craig Barrel Proof Batch B519 122.2° | Heaven Hill | Bourbon | 122.2 | 90 |
| Elijah Craig Barrel Proof Batch C917 131° | Heaven Hill | Bourbon | 131 | 91 |
| Elijah Craig Barrel Proof Batch C918 131.4° | Heaven Hill | Bourbon | 131.4 | 93 |
| Elijah Craig Barrel Proof Batch C919 136.8° | Heaven Hill | Bourbon | 136.8 | 90 |
| Elijah Craig Barrel Select 125 | Heaven Hill | Bourbon | 125 | 82 |
| Elijah Craig Small Batch (12 Year) | Heaven Hill | Bourbon | 94 | 89 |
| Elmer T. Lee | Buffalo Trace | Bourbon | 90 | 89 |
| Epoch Rye | Baltimore Whiskey Co. | Rye | 100 | 86 |
| Evan Williams 1783 | Heaven Hill | Bourbon | 86 | 85 |
| Evan Williams (Black Label) | Heaven Hill | Bourbon | 86 | 82 |
| Evan Williams Barrel Proof | Heaven Hill | Bourbon | 125 | 91 |
| Evan Williams Bottled in Bond (White Label) | Heaven Hill | Bourbon | 100 | 86 |
| Evan Williams Master Distillers Select | Heaven Hill | Bourbon | 90 | 88 |
| Evan Williams Single Barrel Vintage 2003 | Heaven Hill | Bourbon | 86 | 88 |
| Evan Williams Single Barrel Vintage 2004 (Society selection) | Heaven Hill | Bourbon | 86 | 89 |
| Ezra B Single Barrel 12 Year | Luxco | Bourbon | 99 | 88 |
| Ezra Brooks Straight Rye | Luxco | Bourbon | 90 | 81 |
| Farmstock Rye Crop 002 | Whistlepig | Rye | 86 | NR |
| Flatboat | Barton | Bourbon | 90 | 87 |
| Forged Oak | Diageo/New Bernheim | Bourbon | 90.5 | 89 |
| Four Roses LE Small Batch 125th Anniversary (2013) | Four Roses | Bourbon | 136.1 | 96 |
| Four Roses LE Small Batch (2014) | Four Roses | Bourbon | 103.2 | 92 |
| Four Roses LE Small Batch (2016) | Four Roses | Bourbon | 111.2 | 93 |
| Four Roses Limited Edition Single Barrel (2014), OESF | Four Roses | Bourbon | 113 | 95 |
| Four Roses Single Barrel | Four Roses | Bourbon | 100 | 88 |
| Four Roses Single Barrel Private Selection Barrel Strength OBSV (Whiskey Women/Liquor Barn) | Four Roses | Bourbon | 110.4 | 89 |
| Four Roses Single Barrel Private Selection Barrel Strength OESF (Liquor Barn) | Four Roses | Bourbon | 110.4 | 94 |
| Four Roses Single Barrel Private Selection OESQ (Liquor Barn) | Four Roses | Bourbon | 118 | 89 |
| Four Roses Small Batch | Four Roses | Bourbon | 90 | 87 |
| Garrison Brothers Bourbon (Fall 2013 Vintage) | Garrison Brothers | Bourbon | 94 | 83 |
| Gaur Spice No.1 Blend | Spectrum Spirits | Flavored Whiskey | 86 | 68 |
| George Dickel 17 Year Tennessee Whiskey | George Dickel | Tennessee Whiskey | 87 | 77 |
| George Remus Bourbon | MGP | Bourbon | 88 | 88 |
| George Remus Repeal Reserve Bourbon Series I (2017) | MGP | Bourbon | 94 | 92 |
| George Remus Repeal Reserve Bourbon Series II (2018) | MGP | Bourbon | 100 | 92 |
| George Remus Repeal Reserve Bourbon Series III (2019) | MGP | BOurbon | 105 | NR |
| George T. Stagg, 2009 Bottling | Buffalo Trace | Bourbon | 141.4 | 95 |
| Glen Moray Single Malt Peated | Glen Moray | Scotch | 80 | 67 |
| Glendalough 7 Year Porter Barrel Finish | Glendalough | Irish Whiskey | 92 | C |
| Glendalough 13 Year Old Mizunara Oak Finish | Glendalough | Irish Whiskey | 92 | A- |
| Glendalough 13 Year Old Mizunara Oak Finish | Glendalough | Irish Whiskey | 92 | A- |
| GlenDronach Allardice 18 Year | GlenDronach | Scotch | 92 | 92 |
| Glenfarclas 25 Year Old | Glenfarclas | Scotch | 86 | A- |
| Glenfiddich 21 Year Old Gran Reserve | Glenfiddich | Scotch | 80 | B/B+ |
| Grand Traverse Bourbon | Grand Traverse Distillery | Bourbon | 92 | 91 |
| Grand Traverse Islay Rye | Grand Traverse Distillery | Rye | 90 | 94 |
| Grand Traverse Rye | Grand Traverse Distillery | Rye | 93 | 93 |
| Hakushu Distiller's Reserve Single Malt | Hakushu | Japanese Whisky | 86 | B+ |
| Hancock's President's Reserve | Buffalo Trace | Bourbon | 88.9 | 87 |
| Hartfield & Co. -The Gentleman Whiskey | Hartfield & Co. | Whiskey | 100 | NR |
| Heaven Hill 6 Year Bottled in Bond (comparison) | Heaven Hill | Bourbon | 100 | 86 |
| Heaven Hill 6 Year Bourbon | Heaven Hill | Bourbon | 90 | 86 |
| Heaven Hill 7 Year Bottled in Bond | Heaven Hill | Bourbon | 100 | NR |
| Heaven Hill 27 Year Bourbon | Heaven Hill | Bourbon | 94.7 | 83 |
| Heaven Hill Select Stock 2016 (126.4°) | Heaven Hill | Bourbon | 126.4 | 91 |
| Heaven Hill Select Stock 2017 (97°) | Heaven Hill | Corn Whiskey | 97 | 84 |
| Henry McKenna Single Barrel Private Selection (Liquor Barn) | Heaven Hill | Bourbon | 100 | 88 |
| Hibiki 17 Year Old | Hibiki | Japanese Whisky | 86 | A |
| Hibiki Japanese Harmony | Hibiki | Japanese Whisky | 86 | B |
| Hillrock Single Malt Sherry Finished (OPX-10) | Hillrock Estate | American SIngle Malt | 86 | 77.5 |
| Hyde 6 Year Old No. 3 Aras Cask | Hyde | Irish Whiskey | 92 | B- |
| Hyde No. 6 President's Reserve | Hyde | Irish Whiskey | 92 | A- |
| I.W. Harper 15 year Bourbon | Diageo | Bourbon | 86 | 91 |
| I.W. Harper Kentucky Straight Bourbon (4 years) | Diageo | Bourbon | 82 | 84 |
| Isaac Bowman Port Barrel Finish Bourbon | A. Smith Bowman | Finished Bourbon | 92 | 86- |
| J.W. Dant Bottled-in-Bond | Heaven Hill | Bourbon | 100 | 79 |
| Jack Daniel's Red Dog Saloon Tennessee Whiskey | Brown-Forman | Tennessee Whiskey | 86 | 86 |
| Jack Daniel's Single Barrel Barrel Proof | Brown-Forman | Tennessee Whiskey | 132.3 | 90 |
| James E. Pepper 1776 Barrel Proof Rye | James E. Pepper | Rye | 114.6 | 87 |
| James E. Pepper 1776 Sherry Finished Rye | James E. Pepper | Rye | 92 | 83 |
| Jameson Caskmates IPA Edition | Jameson | Irish Whiskey | 80 | 88 |
| Jefferson's Chef's Collaboration (2015) | Jefferson | Bourye | 90 | 84 |
| Jefferson's Chef's Collaboration (2018) | Jefferson | Bourye | 90 | 86 |
| Jefferson's Ocean Voyage 3 | Jefferson | Bourbon | 90 | 89 |
| Jefferson's Presidential Select 25 Year | Jefferson | Bourbon | 90.4 | 84 |
| Jefferson's Pritchard Hill Cab Finished Bourbon | Jefferson | Bourbon | 90.2 | 83 |
| Jim Beam Distiller's Cut | Jim Beam | Bourbon | 100 | 81.3 |
| Jim Beam Double Oak | Jim Beam | Bourbon | 86 | 88 |
| Jim Beam Harvest Collection Soft Red Wheat | Jim Beam | Bourbon | 90 | 84 |
| Justice Label Bronze Star Texas Whiskey | Justice Label | Whiskey | 90 | NR |
| Kaiyo Cask Strength Mizunara Oak | Kaiyo | Japanese Whisky | 106 | B |
| Kamiki     | Kamiki | Japanese Whisky | 96 | D+ |
| Kavalan Sherry Oak | Kavalan | Taiwanese Single Malt Whiskey | 92 | C/C+ |
| Kavalan Solist Sherry Cask | Kavalan | Taiwanese Single Malt Whiskey | 118.8 | 94 |
| Kentucky Tavern Bottled-in-Bond | Barton | Bourbon | 100 | 85 |
| Kentucky Vintage | KBD/Willett | Bourbon | 90 | 78 |
| Kilchoman 100% Islay – 7th Edition | Kilchoman | Scotch | 100 | B |
| Kinahan's 10 Year Single Malt | Kinahan's | Irish Whiskey | 92 | B |
| King of Kentucky 2018 | Brown-Forman | Bourbon | 125-145* | 95 |
| Kirin Fuji-Sanroku Blended Whisky | Kirin | Japanese Whisky | 100 | B |
| Knappogue Castle Texas Barrel Select 12 Year Single Malt Irish Whisky | Knappogue Castle | Irish Whiskey | 92 | 92 |
| Knob Creek | Jim Beam | Bourbon | 100 | 86 |
| Knob Creek 2001 | Jim Beam | Bourbon | 100 | 91 |
| Knob Creek Cask Strength Rye (2018) | Jim Beam | Rye | 119.6 | 92 |
| Knob Creek Single Barrel Reserve | Jim Beam | Bourbon | 120 | 90 |
| Knob Creek Single Barrel Rye (Westport Whiskey & Wine) | Jim beam | Rye | 115 | 90 |
| Kura The Whisky Pure Malt | Kura | Japanese Whisky | 80 | B- |
| Lagavulin 8 Year Scotch | Lagavulin | Scotch | 96 | 88.5 |
| Lagavulin 12 Year Scotch | Lagavulin | Scotch | 115.4 | 87.5 |
| Lagavulin 16 Year Scotch | Lagavulin | Scotch | 86 | 91.5 |
| Lagavulin Distillers Edition (2015) | Lagavulin | Scotch | 86 | 92 |
| Larceny | Heaven Hill | Bourbon | 92 | 86 |
| Larceny Barrel Proof | Heaven Hill | Bourbon | 115.4 | 88 |
| Lonerider Sherry Cask Finished Bourbon | Lonerider | Bourbon | 90 | 78 |
| Lost Prophet | Diageo/GTS-Buffalo Trace | Bourbon | 90.5 | 90 |
| Mackmyra Moment – Malström (Swedish Single Malt) | Mackmyra | Swedish Single Malt | 92.8 | B/B- |
| Maker's 46 | Maker's Mark | Finished Bourbon | 94 | 88 |
| Maker's 46 | Maker's Mark | Bourbon | 94 | 87 |
| Maker's Mark | Maker's Mark | Bourbon | 90 | 86 |
| Maker's Mark Cask Strength | Maker's Mark | Bourbon | 113.2 | 90 |
| Maker's Mark Private Select Liquor Barn #1 | Maker's Mark | Bourbon | 110.1 | 93 |
| Maker's Mark Private Select Liquor Barn #2 | Maker's Mark | Bourbon | 110 | 92 |
| Mars Maltage "Cosmo"  | Mars | Japanese Whisky | 86 | C+ |
| Masterson's Rye Whiskey | 35 Maple | Rye | 90 | 82 |
| MB Roland Still & Barrel Proof | MB Roland | Bourbon | 113.2 | 87 |
| McAffee's Benchmark Old. No. 8 | Buffalo Trace | Bourbon | 80 | 75 |
| McCarthy's Oregon Single Malt | Clear Creek | American SIngle Malt | 85 | 86.5 |
| Mellow Corn | Heaven Hill | Corn Whiskey | 100 | 76 |
| Michter's Small Batch US*1 | Michter's | Bourbon | 91.4 | 87 |
| Michter's Toasted Barrel Bourbon (2016) | Michter's | Bourbon | 91.4 | 86 |
| Minor Case Rye Whiskey (2017) | Limestone Branch | Rye | 90 | 87 |
| Naarangi | Amrut | Indian Single Malt | 100 | 85 |
| Nikka All Malt | Nikka | Japanese Whisky | 80 | B- |
| Nikka Blended Whisky | Nikka | Japanese Whisky | 80 | C+ |
| Nikka Coffey Grain | Nikka | Japanese Whisky | 90 | B+ |
| Nikka Coffey Malt | Nikka | Japanese Whisky | 90 | B+ |
| Nikka From the Barrel | Nikka | Japanese Whisky | 102.8 | A- |
| Nikka Pure Malt Black  | Nikka | Japanese Whisky | 86 | A- |
| Nikka Pure Malt Red | Nikka | Japanese Whisky | 86 | B |
| Nikka Taketsuru 21-Year Old | Nikka | Japanese Whisky | 86 | A- |
| Nikka Taketsuru Pure Malt  | Nikka | Japanese Whisky | 86 | B |
| Noah's Mill | KBD/Willett | Bourbon | 114.4 | 89 |
| O.K.I. 10 Year Sherry/Brandy Finished Bourbon | New Riff | Bourbon | 108 | 93 |
| Old Bardstown Bottled-in-Bond | Willett | Bourbon | 100 | 79 |
| Old Crow | Jim Beam | Bourbon | 80 | 72 |
| Old Ezra | Luxco | Bourbon | 101 | 87 |
| Old Ezra Barrel Strength | Luxco | Bourbon | 117 | 90 |
| Old Fitzgerald Bottled in Bond | Heaven Hill | Bourbon | 100 | 86 |
| Old Fitzgerald Bottled in Bond Fall 2018 Limited Edition | Heaven Hill | Bourbon | 100 | 91 |
| Old Fitzgerald Bottled in Bond Spring 2018 Limited Edition | Heaven Hill | Bourbon | 100 | 88 |
| Old Fitzgerald Bottled in Bond Spring 2019 Limited Edition | Heaven Hill | Bourbon | 100 | 82 |
| Old Fitzgerald Prime | Heaven Hill | Bourbon | 90 | 83 |
| Old Forester 86 | Brown-Forman | Bourbon | 86 | 82 |
| Old Forester 1870 Original Batch | Brown-Forman | Bourbon | 90 | 92 |
| Old Forester 1897 Bottled-in-Bond | Brown-Forman | Bourbon | 100 | 90 |
| Old Forester 1910 | Brown-Forman | Bourbon | 93 | 86 |
| Old Forester 1920 Prohibition Style Bourbon | Brown-Forman | Bourbon | 115 | 91 |
| Old Forester Birthday Bourbon 2014 | Brown-Forman | Bourbon | 97 | 90 |
| Old Forester Birthday Bourbon 2016 | Brown-Forman | Bourbon | 97 | 90 |
| Old Forester Birthday Bourbon 2017 | Brown-Forman | Bourbon | 96 | 92 |
| Old Forester Birthday Bourbon 2018 | Brown-Forman | Bourbon | 101 | 86 |
| Old Forester Rye | Brown-Forman | Rye Whiskey | 100 | 90 |
| Old Forester Signature | Brown-Forman | Bourbon | 100 | 88 |
| Old Forester Single Barrel- The Bourbon Society selection | Brown-Forman | Bourbon | 90 | 87 |
| Old Forth Bottled in Bond | Old Forth | Bourbon | 100 | 86 |
| Old George Rye | Grand Traverse | Rye Whiskey | 93 | 93 |
| Old Grand Dad BiB 100 (#BBBR) | Jim Beam | Bourbon | 100 | 76 |
| Old Grand-Dad 114 | Jim Beam | Bourbon | 114 | 86 |
| Old Overholt Bonded Rye Whiskey | Jim Beam | Rye Whiskey | 100 | 79 |
| Old Particular North British 27 Year Old | Old Particular | Scotch | 100.4 | A- |
| Old Taylor | Buffalo Trace | Bourbon | 80 | 69 |
| Old Tub | Jim Beam | Bourbon | 100 | 84 |
| Old Weller Antique (Liquor Barn) | Buffalo Trace | Bourbon | 107 | 85 |
| Paddy Irish Whiskey | Paddy | Irish Whiskey | 80 | C |
| Parker's Heritage 7th edition, Promise of Hope (2013) | Heaven Hill | Bourbon | 96 | 93 |
| Parker's Heritage Collection 8th Edition Wheat Whiskey (2014) | Heaven Hill | Wheat Whiskey | 127.4 | 95 |
| Parker's Heritage Collection 9th Edition Malt Whiskey (2015) | Heaven Hill | Malt Whiskey | 108 | 88 |
| Parker's Heritage Collection 11th Edition (2017) | Heaven Hill | Bourbon | 122 | 92 |
| Parker's Heritage Collection 12th Edition (2018) | Heaven Hill | Bourbon | 110 | 86 |
| Peaky Blinder Irish Whiskey | Peaky Blinder | Irish Whiskey | 80 | C+ |
| Penelope 4-Grain Bourbon | Penelope | Bourbon | 80 | 88 |
| Pikesville Rye Whiskey | Heaven Hill | Rye | 110 | 92 |
| Pinhook Rye Lot 001 | Pinhook | Rye | 93.5 | 87 |
| Rabbit Hole Bourbon | Rabbit Hole Distilling | Bourbon | 95 | 85 |
| Rabbit Hole Rye | Rabbit Hole Distilling | Rye | 95 | 86 |
| Rebel Yell Single Barrel 10 Year (2016) | Luxco | Bourbon | 100 | 90 |
| Rebel Yell Single Barrel 10 Year (2017) | Luxco | Bourbon | 100 | 92 |
| Rebel Yell Small Batch Rye | Luxco | Rye | 90 | 79 |
| Redemption Wheated Bourbon (Batch 2) | Redemption | Bourbon | 96 | 87 |
| Resilient Indiana Bourbon Barrel #5 | Resilient | Bourbon | 107 | 88 |
| Resilient Tennessee Bourbon Barrel 88 | Resilient | Bourbon | 107 | 85 |
| Resilient Tennessee Bourbon Barrel 110 | Resilient | Bourbon | 107 | 90 |
| Rhetoric 23 Year | Diageo/New Bernheim | Bourbon | 90.6 | 87 |
| Rhetoric 25 Year | Diageo/New Bernheim | Bourbon | 91 | 87 |
| Rittenhouse Rye Bottled-in-Bond | Heaven Hill | Rye | 100 | 91 |
| River Kelvin Rye (Four Gate Batch 7) | Four Gate Whiskey COmpany | Rye Whiskey | 113.2 | 90 |
| Rock Hill Farms Single Barrel | Buffalo Trace | Bourbon | 100 | 90 |
| Roe & Co Blended Irish Whiskey | Roe & Co | Irish Whiskey | 90 | C+ |
| Rossville Union Barrel Proof Rye | MGP | Rye | 112.6 | 90 |
| Rossville Union Master Crafted Rye | MGP | Rye | 94 | 91 |
| Rowan's Creek | KBD/Willett | Bourbon | 100.1 | 86 |
| Royal Brackla 12 Year Single Malt – Batch 1 | Royal Brackla | Scotch | 95.8 | B |
| Royal Brackla 14 Year Old | Royal Brackla | Scotch | 92 | C+ |
| Sazerac Rye ("Baby Saz") | Buffalo Trace | Rye | 90 | 90 |
| Single Oak Project barrel 77 | Buffalo Trace | Bourbon | 90 | 85 |
| Single Oak Project Barrel 175 | Buffalo Trace | Bourbon | 90 | 90 |
| Smooth Ambler 10 Year Bourbon- Old Line Private Barrel | Smooth Ambler | Bourbon | 120.6 | 89 |
| Smooth Ambler Old Scout 7 Year Bourbon | Smooth Ambler | Bourbon | 99 | 87 |
| Smooth Ambler Old Scout 8 Year Bourbon | Smooth Ambler | Bourbon | 106.8 | 86 |
| Smooth Ambler Old Scout 10 Year Bourbon | Smooth Ambler | Bourbon | 99 | 89 |
| Smooth Ambler Old Scout Rye Whiskey | Smooth Ambler | Rye | 99 | 88 |
| Smooth Ambler Old Scout Single Barrel Cask Strength Bourbon | Smooth Ambler | Bourbon | 119.8 | 88 |
| Smooth Ambler Old Scout Single Barrel Cask Strength Rye Whiskey | Smooth Ambler | Rye | 124.42 | 92 |
| Speyburn 10 Year | Speyburn | Scotch | 86 | 83.5 |
| Speyburn Arranta Casks | Speyburn | Scotch | 92 | 84 |
| Spirit Hound Straight Malt | Spirit Hound | American SIngle Malt | 90 | 85.5 |
| Stagg Jr. (139.8°) | Buffalo Trace | Bourbon | 139.8 | A- |
| Stagg Jr. (2014) | Buffalo Trace | Bourbon | 134.8 | 94 |
| Stoll & Wolfe Rye WHiskey | Stoll & Wolfe | Rye Whiskey | 90 | 88 |
| Stranahan's Snowflake #15 Pikes Peak | Stranahan's | American Malt Whiskey | 86 | 89.5 |
| Stranahan's Snowflake #16 Mount Bierstadt | Stranahan's | American Malt Whiskey | 86 | 95 |
| Stranahan's Snowflake #17 Longs Peak | Stranahan's | American Malt Whiskey | 86 | 88 |
| Stranahan's Snowflake #18 Mount Evans | Stranahan's | American Malt Whiskey | 86 | 91 |
| Stranahan's Snowflake #19 Crestone Peak | Stranahan's | American Malt Whiskey | 86 | 89 |
| Stranahan's Single Barrel Cask Strength | Stranahan's | American Malt Whiskey | 109.56 | 88.5 |
| Sunshine Reserve | Manhattan Moonshine Co. | American Whiskey | 85 | 83 |
| Talisker 18 Year Old | Talisker | Scotch | 91.6 | A- |
| Tap 357 | Tap Spirits | Flavored Rye | 80 | NR |
| Tarnished Truth High Rye Bourbon | Tarnished Truth | Bourbon | 86 | 85 |
| Teeling Whiskey 24 Year | Teeling | Irish Whiskey | 92 | A- |
| Teeling Whiskey Brabazon Bottling Series 2 | Teeling | Irish Whiskey | 99 | B+ |
| Teeling Whiskey Single Malt | Teeling | Irish Whiskey | 92 | B |
| Teeling Whiskey Small Batch | Teeling | Irish Whiskey | 92 | B- |
| That Boutique-y Whisky Company 8 Year Old Irish Single Malt Batch 2 | That Boutique-y Whisky Company | Irish Whiskey | 93.4 | B+ |
| That Boutique-y Whisky Company 13 Year Old Irish Single Malt Batch 3 | That Boutique-y Whisky | Irish Whiskey | 93.6 | B |
| The Balvenie 12 Year Old Singel Barrel | The Balvenie | Scotch | 95.6 | 89 |
| The Balvenie 14 Year Old Caribbean Oak | The Balvenie | Scotch | 86 | 84 |
| The Balvenie 14 Year Old Peat Week – 2002 Vintage | The Balvenie | Scotch | 96.6 | 90 |
| The Balvenie 14 Year Old Peat Week – 2002 Vintage | The Balvenie | Scotch | 96.6 | B+ |
| The Balvenie 14 Year Old Peat Week (2003 Vintage) | The Balvenie | Scotch | 96.6 | 91.5 |
| The Balvenie 15 Year Old Single Barrel Sherry Cask | The Balvenie | Scotch | 95.6 | 77 |
| The Balvenie Doublewood 12 Year Single Barrel | The Balvenie | Scotch | 86 | 88 |
| The Dalmore King Alexander III | The Dalmore | Scotch | 80 | A- |
| The Dubliner 10 Year | The Dubliner | Irish Whiskey | 84 | C |
| The Gifted horse | Diageo | Whiskey | 115 | 82 |
| The Half-Century Blend Batch 2 | The Blended Whisky Company | Scotch | 92.8 | A- |
| The Irishman Single Malt | The Irishman | Irish Whiskey | 80 | B |
| The Kurayoshi Pure Malt  | Matsui Shuzou | Japanese Whisky | 86 | B |
| The Kurayoshi Sherry Cask Blended Malt | The Kurayoshi | Japanese Whisky | 86 | C |
| The Lost Distilleries Blend Batch 10 | Lost Distillery | Scotch | 102 | B+ |
| The Macallan Classic Cut 2017 | The Macallan | Scotch | 116.8 | 86 |
| The Macallan Classic Cut 2018 | The Macallan | Scotch | 102.4 | 92 |
| The Macallan Edition No. 4 | The Macallan | Scotch | 96.8 | 89.5 |
| The Macallan Rare Cask | The Macallan | Scotch | 86 | B+ |
| The Nikka 12-Year Old | Nikka | Japanese Whisky | 86 | B |
| The Pogues | The Pogues | Irish Whiskey | 80 | C- |
| The Quiet Man 8 Year Single Malt | Luxco/Niche Spirits | Irish Whiskey | 80 | 86 |
| The Quiet Man Traditional Blend | Luxco/Niche Spirits | Irish Whiskey | 80 | 83 |
| The Silkie Blended Irish Whiskey | The Silkie | Irish Whiskey | 80 | C- |
| The Yamazaki Distiller's Reserve Single Malt | The Yamazaki | Japanese Whisky | 86 | B |
| Tincup Straight Rye Whiskey | Tincup | Rye Whiskey | 90 | 84 |
| Tomatin 11 Year Single Malt – Batch 4 | Tomatin | Scotch | 102 | A- |
| Tomatin 27 Year Old – 1988 Batch 3 | Tomatin | Scotch | 100 | A- |
| Tomatin 1999 (Liquor Barn Private Cask) | Tomatin | Scotch | 107.8 | 89 |
| Treaty Oak Red Handed Bourbon | Treaty Oak | Bourbon | 95 | 85 |
| Tullamore D.E.W. 12 Year Special Reserve | Tullamore D.E.W. | Irish Whiskey | 80 | B |
| Tullamore D.E.W. 18 Year Old | Tullamore D.E.W. | Irish Whiskey | 82.6 | A- |
| Tullamore D.E.W. 18 Year Old | Tullamore D.E.W. | Irish Whiskey | 82.8 | A- |
| Very Old Barton Bottled in Bond | Barton | Bourbon | 100 | 83 |
| Very Special Old Fitzgerald 12 year | Heaven Hill | Bourbon | 90 | 88 |
| Virginia Gentleman Small Batch | Smith Bowman | Bourbon | 90 | 75 |
| W.L. Weller Special Reserve (Liquor Barn) | Buffalo Trace | Bourbon | 90 | 80 |
| Warbringer | Sespe Creek | Finished Bourbon | 98 | 76 |
| Watershed Bourbon | Watershed Distillery | Bourbon | 94 | 85 |
| Wathan's Single Barrel Bourbon | Charles Medley | Bourbon | 94 | 84 |
| West Cork Glengarriff Series Peat Charred Cask | West Cork | Irish Whiskey | 86 | C+ |
| Westland Garryana (2016 edition 1/1) | Westland | American SIngle Malt | 112.4 | 83.5 |
| Westland Sherry Wood | Westland | American SIngle Malt | 92 | 86 |
| White Walker | Johnnie Walker | Scotch | 83.4 | 73 |
| Whoop & Holler | Diageo | Tennessee Whiskey | 84 | 84 |
| Wild Turkey 101 | Wild Turkey | Bourbon | 101 | 88 |
| Wild Turkey Kentucky Spirit - Bourbon Society Selection | Wild Turkey | Bourbon | 101 | 90 |
| Wild Turkey Rare Breed 112.8° | Wild Turkey | Bourbon | 112.8 | 86 |
| Wild Turkey Russell's Reserve 6 Year Rye | Wild Turkey | Rye | 90 | 82 |
| Wild Turkey Russell's Reserve Single Barrel Private Selection Bourbon (Westport Whiskey & Wine) | Wild Turkey | Bourbon | 110 | 89 |
| Wild Turkey Russell's Reserve Single Barrel Rye - LB Series 1 | Wild Turkey | Rye | 104 | 91 |
| Willett Family Estate 4 Year Rye | KBD/Willett | Rye | 110 | 90 |
| Willett Family Estate Single Barrel 8 Year (Liquor Barn) | KBD/Willett | Bourbon | 119.6 | 88 |
| Willett Family Estate Single Barrel 10 Year Bourbon (Westport Whiskey & Wine) | KBD/Willett | Bourbon | 126.2 | 93 |
| Willett Pot Still Reserve | KBD/Willett | Bourbon | 94 | 87 |
| Willett XCF Version 1.0 | KBD/Willett | Rye | 103.4 | 84 |
| William Larue Weller (2013) | Buffalo Trace | Bourbon | 110 | 94 |
| Winchester Extra Smooth Bourbon | TerrePURE | Bourbon | 90 | 55 |
| Wolfburn Aurora Single Malt | Wolfburn | Scotch | 80 | B |
| Woodford Reserve Double Double Oaked | Woodford Reserve | Bourbon | 90.4 | 89 |
| Woodford Reserve Straight Wheat Whiskey | Woodford Reserve | Wheat Whiskey | 90.4 | NR |
| Woodford Reserve Sweet Mash Redux | Woodford Reserve | Bourbon | 90.4 | 78 |
| Woodford Resserve Chocolate Malted Rye | Woodford Reserve | Bourbon | 90.4 | 92 |
| Writers Tears Cask Strength (2017 Release) | Writers Tears | Irish Whiskey | 106 | B |
| Writers Tears Copper Pot | Writers Tears | Irish Whiskey | 80 | B+ |
| Wyoming Whiskey 2018 Steamboat Edition | Wyoming Whiskey | Bourbon | 90 | 82 |
| Wyoming Whiskey Small Batch Bourbon | Wyoming Whiskey | Bourbon | 95 | 89 |
| Yamazaki 18-Year Old | Yamazaki | Japanese Whisky | 86 | A |
| Yamazakura Blended Whisky | Yamazakura | Japanese Whisky | 80 | C |
| Yamazakura Blended Whisky | Yamazakura | Japanese Whisky | 80 | C/C- |
| Yippee Ki-Yay | High West | Finished Rye | 92 | 82- |